Programming language: Python
License: MIT License
Tags
:
Media Streaming
Video Streaming
HTPC Manager alternatives and similar software solutions
Based on the "Video Streaming" category.
Alternatively, view HTPC Manager alternatives based on common mentions on social networks and blogs.
Ingest, store, & analyze all types of time series data in a fully-managed, purpose-built database. Keep data forever with low-cost storage and superior data compression.
* Code Quality Rankings and insights are calculated and provided by Lumnify.
They vary from L1 to L5 with "L5" being the highest.
Do you think we are missing an alternative of HTPC Manager or a related project?

Add another 'Video Streaming' Software solution
README
HTPC Manager
A python based web application to manage the software on your Htpc. Htpc Manager combines all your favorite software into one slick interface. See http://htpc.io.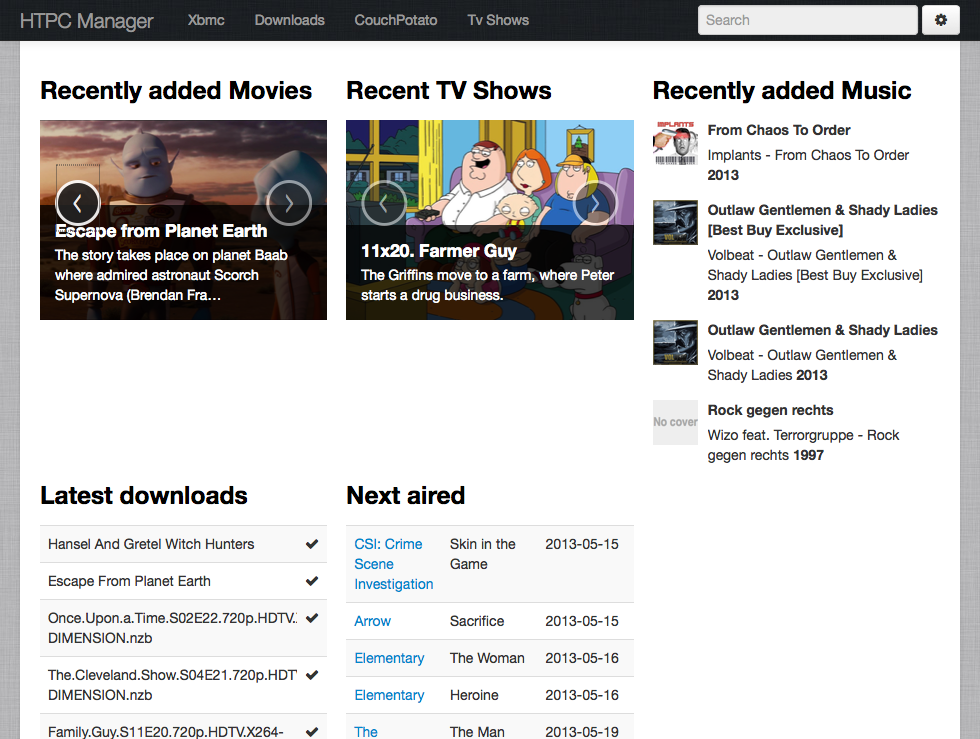 See full installation instructions at htpc.io
Requires Python 2.7 or 2.6 with argeparse installed.
Start with python Htpc.py